FAQ – Custom Cabinets, Closets & Media Centers
Things to Know about our Custom Cabinets, Closets & Media Centers

CLOSET WIZZARD™ wood laminate cabinets and shelving are built solid and strong. Floor mounted installation assures you that our wall units will support any reasonable amount of weight without collapsing or putting undue stress on your wall studs.
We utilize 16" or 12" deep shelving systems for most closet applications providing ample storage space on shelves (So the clothing doesn't hang over the edge). All shelving and unit construction utilizes ¾ in thick material, including
finished backs!
Custom made sizes are never a problem. We manufacture from scratch so we can make any size drawer or shelving unit you desire.
You can choose between Brass or Chrome hang rails at no additional charge. All closet accessories and hardware automatically correspond with your choice.
Wood laminate closet systems can be made in White to dark Espresso or select from an array of 30+ different wood grain finishes to get the perfect match to go with the rest of your décor.
We utilize a fully adjustable bar-and-shelf 32mm
system. An adjustable system allows you to easily add or modify closet bars and shelves as your needs change.
We maintain a complete inventory of closet accessories of the highest caliber. Including drawer dividers, velvet jewelry inserts, locks, tie & belt racks, Lucite shelf dividers, sock organizers, safes, decorative hook sets, wall mounted ironing boards and more.
Our drawers utilize ball bearing full extension steel runners so they will glide like new forever. We offer soft self-closing drawer runners as well as self-closing hinged doors as an upgrade option.
We are more than just a full service closet company – we build quality garage storage systems, home office systems, and custom wall units and media centers. In addition we can build out laundry room cabinets, adjustable linen and pantry shelf systems. We also do kitchen cabinet pull-outs.
With over 30 years of design experience and millions of dollars worth of closets installed, we know how to do your closets right! Your clothing will fit the hanging and storage sections. You will get the most space out the closet you have. We guarantee it!
Delivery is on time. Many jobs are completed in only one day (1-4 closets). We thoroughly clean everything we install so it is immediately ready for use.
Being an owner operated family business we provide a high level of service to our customers and take pride in our product. We look forward to including you as one of our many valued and satisfied clients.
Common Questions Answered
How do I prepare for CLOSET WIZZARD™ custom closet installation?
Start by emptying out all your clothing and articles on the day of the scheduled installation. Many people find this an appropriate time to discard those older items which seem to never be worn, but just take up space. Most garments can temporarily be hung in other closets until the job is complete. If available space is lacking many of our clients lay their clothing out on the bed. They generally won't get wrinkled if re-hung promptly after the closet is prepared.
Do I have to remove the existing shelves and poles?
Absolutely not! The removal of the existing poles and shelving is part of our service. After we remove the old shelving & poles we haul away the materials and properly dispose of them leaving no outside mess.
Is it necessary to remove the moldings on the walls, and do I have to plaster and/or paint my closet?
If you had wood shelving before, the moldings which held the old shelving in place will not interfere with our installation of your new closet system. Therefore they do not have to be removed and you can avoid the task of plastering and painting your closet. However, should you find that you closet needs a fresh coat of paint, it would be wise to remove the moldings and shelving at this time and plaster all the holes before hand. The appearance of the finished product is greatly enhanced by a fresh coat of paint and smooth walls. CLOSET WIZZARD™ recommends you prepare and paint your closet prior to installation to maximize your satisfaction with the end result. Consult your sales representative to answer any questions you may have.
How long does it take to complete the average job?
Time of installation varies depending on the size of the job, and intricacy of closet product. Generally melamine closet systems require 2-3 hours or more of installation time for an average size walk-in closet. Built-in wall units and Desk systems take a full day on average.
Is my investment in a closet system covered by any warranty?
Yes. Our Melamine closet systems carry a limited life time warranty with regard to the product workmanship, and installation. Should you have any problem with any product manufactured by our company we will replace it, or fix it, free of charge during the warranty period, providing normal user conditions apply. These warranties apply to the original purchaser, and are provided in writing.
Is your company insured for potential damages?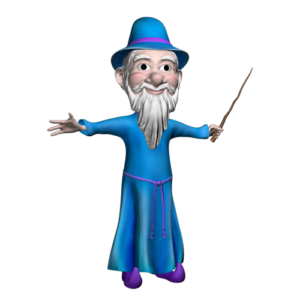 CLOSET WIZZARD™ is covered by a complete commercial insurance policy to cover untimely & accidental mishaps, and all of our employees are covered by our company's workman compensation insurance. We operate under a Certified General Contractor License.
Do You Subcontract the installation work?
We do NOT subcontract. Our workers are paid employees of Closet Wizzard Inc.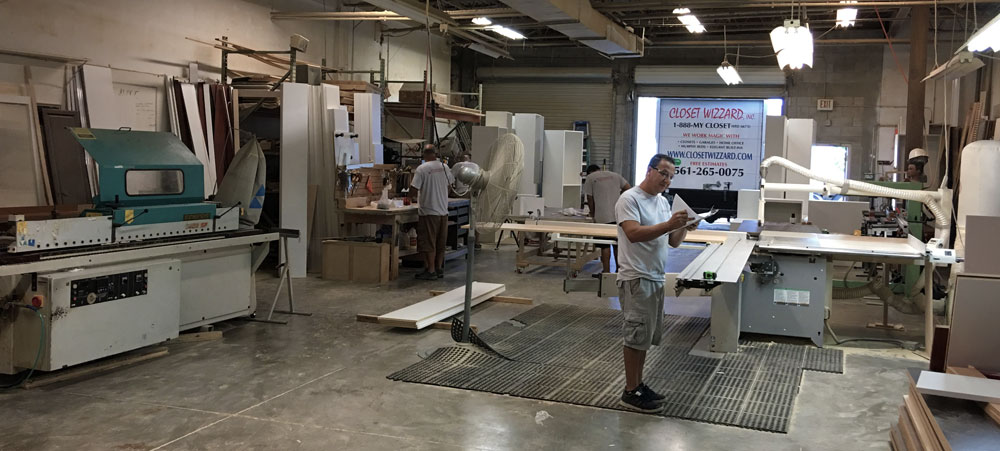 ---
Call 1-888-MY-CLOSET (692-5673) – Over 30 Years of Experience!
CLOSET WIZZARD proudly serves the following cities…Delray Beach, Boca Raton, Boynton Beach, Deerfield Beach, Jupiter, Palm Beach Gardens, West Palm Beach, North Palm Beach, Royal Palm Beach, Wellington, Pompano Beach, Lake Worth, Coral Springs and Fort Lauderdale